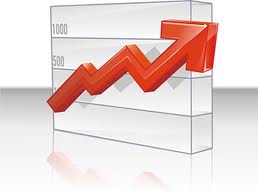 Jay Goltz, a contributor to "You're the Boss: The Art of Running a Small Business" in The New York Times asks himself, "Can I Afford to Be Optimistic?" For anyone working in a small business, you might enjoy his thoughts.
"It is time to complete the budget for 2013. I now have the final numbers from 2012 to help in the planning/forecasting/guessing game that I have been playing for 35 years. My comptroller reminds me that every year, for as long as she can remember, she has had to reduce my projections by midyear. Great. Is it a shortcoming to be optimistic if you own a company? The answer is yes, and no. At the moment, more yes.
This year did not turn out as I had planned, or perhaps as I had hoped. There was no big recovery in either the economy or in my industry (home furnishings). We did make some progress, but I had budgeted and spent money as if we were going to be in a recovery or growth mode: more people, more inventory, more advertising.
I have lived and navigated through many recessions, and I can tell you that this has not been a normal one. In the good, old recessions, you would have a down year and then recuperate slowly over the next one or two. We are now in year five, and while things have clearly gotten better, we are hardly back to where we were in 2008. The unemployment rate is still high, and most small-business owners I know are still struggling."
Continue to The New York Times article
–Mel White
http://www.linkedin.com/in/melmwhite
mel@classicexhibits.com
*********************************
Based in Portland, Oregon, Classic Exhibits Inc. designs and manufacturers portable, modular, and custom-hybrid exhibit solutions. Classic Exhibits products are represented by an extensive distributor network in North America and in select International markets. For more information, contact us at 866-652-2100 or www.classicexhibits.com.
[subscribe2]