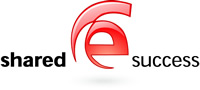 Every quarter, Classic Exhibits conducts a Town Hall Meeting with the Classic Distributor Network via GoToWebinar. In this meeting, we review sales and and design trends, new products, rental program changes, and industry news. The video is approximately 60 minutes.
In this Town Call, we also share our 2013 predictions, as well as details about our new iPad Kiosks and enhancements to Exhibit Design Search.
There is a minor audio glitch with feedback for about 40 seconds. Our apologies. Every time we think we've figured out GoToWebinar, something new happens.
Please let us know if you have any questions.
Watch the video at YouTube at http://youtu.be/-XDIp51FY8U.
–Mel White
http://www.linkedin.com/in/melmwhite
mel@classicexhibits.com
*********************************
Based in Portland, Oregon, Classic Exhibits Inc. designs and manufacturers portable, modular, and custom-hybrid exhibit solutions and engineered aluminum extrusions (ClassicMODUL). Classic Exhibits products are represented by an extensive distributor network in North America and in select International markets. For more information, contact us at 866-652-2100.

Tags: Classic Exhibits, Display, Distributors, exhibits, iPad kiosk, Portable Modular