Randy Smith
I have been in Atlanta the past few days seeing distributors and playing in The Randy Smith Memorial Golf Classic. I am going to double up on this and talk a bit about both.
A few weeks ago, Rich Johnson (one of the founders of the RSMGC) asked me if I would serve on the board of The Randy Smith. Obviously I accepted. I have been a loyal fan and supporter for 11 years. The Randy is a non-political group of industry folks who provide emotional and financial support to other industry people who have fallen on difficult times.
It is the one day all year (and maybe the night before) where competitors lay down their swords and come together to raise money and help people. And this year was no exception. There were eight recipients. Every year I'm reminded of the same thing:  no matter what is going on in your life, no matter how bad you have it, there is always someone who has it far worse.
One of the recipients was the Mark Tate family. Mark and his wife have two daughters, age 13 and 10. They have both been impacted with life-threatening disease. Olivia (the 10 year old) was diagnosed with brain cancer at 2 years of age and has had numerous surgeries and treatments. Thank God she has been in remission for the past 4 years. Her sister, Elena, was diagnosed with leukemia in 2009 and has had chemo and was in remission until recently. She had bone marrow transplant this past July and continues to receive treatments.
Again, just when you think times are tough, you hear a story like this and realize that all in all, your life is pretty good.
Thank you to everyone who participated as golfers, volunteers, and sponsors. Without you, it would not be possible. And personally I would like to thank Rich and Ted Peterson for keeping this alive for 18 years
Personally, I would like to thank my team from the Randy this year. Bill Glasser from Exhibit Concepts, Cindi Cody from Xzibits, and Classic's own Jim Shelman from Exhibits Northwest.
Jim Shelman
This was the first time I spent time with Jim without other Classic employees in the mix. He is a great guy, but he has his quirks. The day before the tournament, I had a couple of early appointments, but Jim and I were planning to play a round later that day.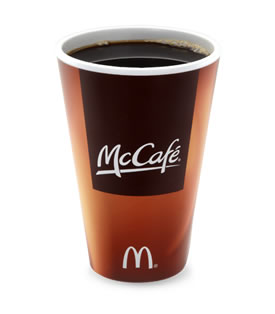 I pick Jim up to go to the course, and he is complaining. Well, not really complaining, maybe whining and visibly distraught. All this because the place we were staying didn't have the right coffee. Trying to be the nice guy, I hurry along, so we get to a gas station where he can get some coffee. It isn't good enough — the pot is too empty and it is probably burned. Now he is borderline quivering. I am not a coffee drinker so I really don't understand, but I try to be a good team player. We move on and he says, "Pull into McDonalds. They have good coffee." I pull in and roll the window down and am ready to order, thinking to myself how glad I am that I am not a coffee drinker who needs that "caffeine boost" to get through the day. So he says, "Get me a Decaf!" REALLY??? But it all made sense later that evening when I saw him drinking a O'Doul's beer.
Cindi Cody
On another note, I did a trade show with one of our Atlanta distributors, Xzibits, and it was a huge success. Cindi Cody and her crew had an attractive 10 foot exhibit. The six hour show offered up almost 30 leads. One little tidbit of information. Cindi posted on her Facebook page that they were at the show. Instantly, a new start-up company wrote back saying that they couldn't attend but made an appointment for later this week.
I'm always interested in what customers are looking for in this economy. Many are still looking at banner stands, but many are saying it is time to step up. No more pop ups. That puts Magellan, Sacagewea, and Perfect 10 in position to answer that call. I do have to pay a tribute to Optima Graphics and Xpressions. The show I was at was a business to business show. There were about 60 exhibitors in all. But out of 60 distributors, there were six Xpressions displays. That is an incredible number.
That's all for now. I'm headed home in a couple of days. These ten day trips make me miss my family more than usual, so I am looking forward to Tuesday evening.
Till the next time,
Reid Sherwood
reid@classicexhibits.com
*********************************
Based in Portland, Oregon, Classic Exhibits Inc. designs and manufacturers portable, modular, and custom-hybrid exhibit solutions and engineered aluminum extrusions (ClassicMODUL). Classic Exhibits products are represented by an extensive distributor network in North America and in select International markets. For more information, contact us at 866-652-2100.
Tags: Classic Exhibits, exhibits, Jim Shelman, Optima Graphics, Randy Smith Memorial Golf Classic, Reid Sherwood, Trade show