So . . . here I sit on my way home from what can only be explained as one of the most unique, COOL and special "jobs" I have ever had the opportunity to work on.
A few weeks ago, I described it as a "bucket list" project. But it really became so much more than that. What once started out as a bucket list project quickly turned into one of the longest, hardest and most personally gratifying project/event I have ever been a part of.
PJ20 was the name of the project:  A Celebration of the 20th Anniversary of Pearl Jam. Click Here to see photos.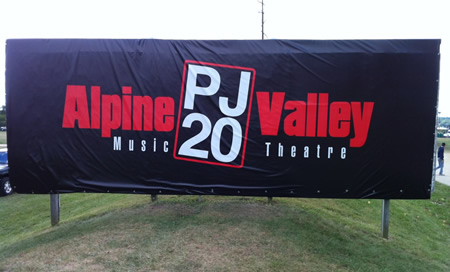 20 years ago, Eddie Vedder was living in San Diego, writing music, and performing without really much of a band when he submitted a demo tape called the Mommason Demo to Jeff Ament and Stone Goddard of Mother Love Bone. MLB was a local Seattle band that recently suffered the loss of their lead singer Andy Wood.
After receiving the demo tape, they listened to it and heard for the first time tracks such as "Once," "Alive,| and "Footsteps," foundational tracks that would later become hits for Pearl Jam. They invited Eddie to Seattle to jam with the band which consisted of Jeff, Stone, Mike, and Jack Irons. If you remember, this was the same time the Seattle Grunge scene was exploding.
Right away, they opened for the likes of Alice in Chains and Soundgarden, but at that time they did not have a band name. So they called themselves "Mookie Blaylock" after the NBA basketball player.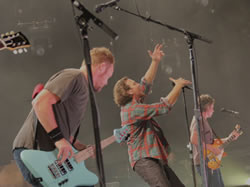 After several shows, they cut their first album, again a foundational album of Rock and Roll for the era. The album was called TEN and they came up with the band name Pearl Jam. And 20 years of great music began, music that was written with the times and their fans in mind.
I was 19 when that album came out, and I will never forget the first time I heard it. It was on cassette, and I was in my car driving around getting ready to make a move to New York. The music spoke to me, moved me, whatever clichés apply. I connected with the music instantly, and for this geek fan, a long-lasting passion was born.