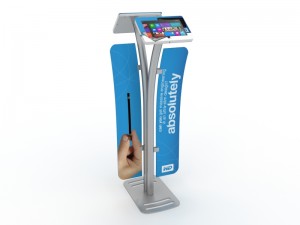 Early on, we predicted that the Microsoft Surface Tablets would have "legs" (Yes, that's supposed to be a pun). We designed a secure enclosure for the Surface and modified them with each release, including the Surface Pro 3. The enclosures fit most of the iPad stands and come with the patented Swivel Stop feature (portrait to landscape). There are currently over 30 Solutions in Exhibit Design Search.
Last week, I was in an electronics retailer that rhymes with "Vest Tie" and asked a salesperson about sales of the Surface. She showed me the in-store display which was almost empty and said, "We're nearly sold out, and I'm not sure we have much left in the district."
If you are unfamiliar with the Microsoft line, here's a long-term review of the Surface Pro 3 by Ewan Spence at Forbes.com. It's an excellent summary of its strengths and weaknesses. Like most Classic Distributors, you are undoubtedly being quizzed about tablets by your customers — Apple, Microsoft, and Android. Let us know if you have any questions.
http://www.forbes.com/sites/ewanspence/2014/12/20/microsoft-surface-pro-3-review/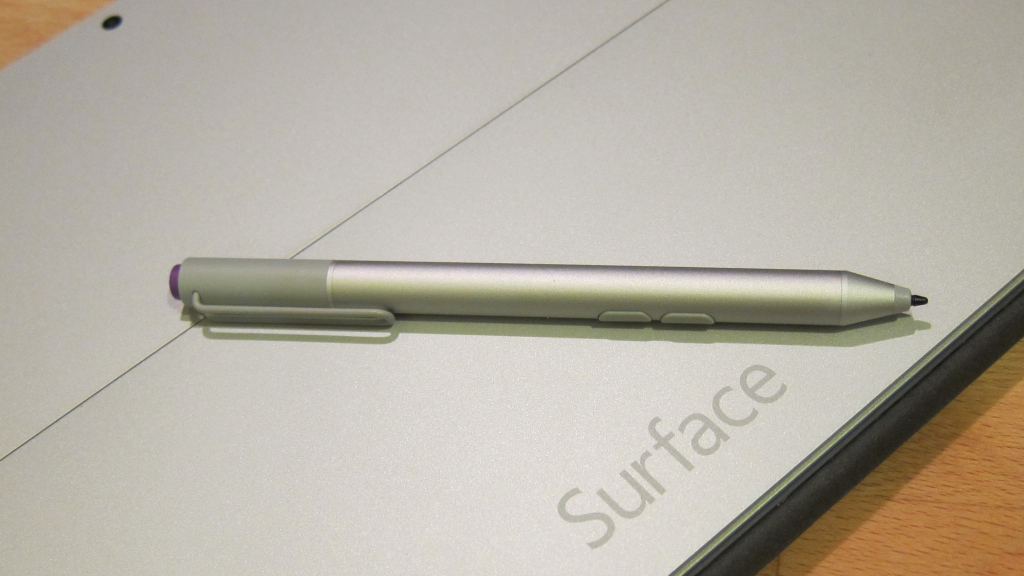 Download the Complete Tablet Solutions Product Brochure (unbranded version).

–Mel White
http://www.linkedin.com/in/melmwhite
mel@classicexhibits.com
**********************************************
Based in Portland, Oregon, Classic Exhibits Inc. designs and manufacturers portable, modular, and custom-hybrid exhibit solutions. Classic Exhibits products are represented by an extensive distributor network in North America and in select International markets. For more information, contact us at 866-652-2100 or www.classicexhibits.com.
Tags: Apple iPad, Classic Exhibits, Microsoft Surface, Tablet Kiosks, Tablets Stands