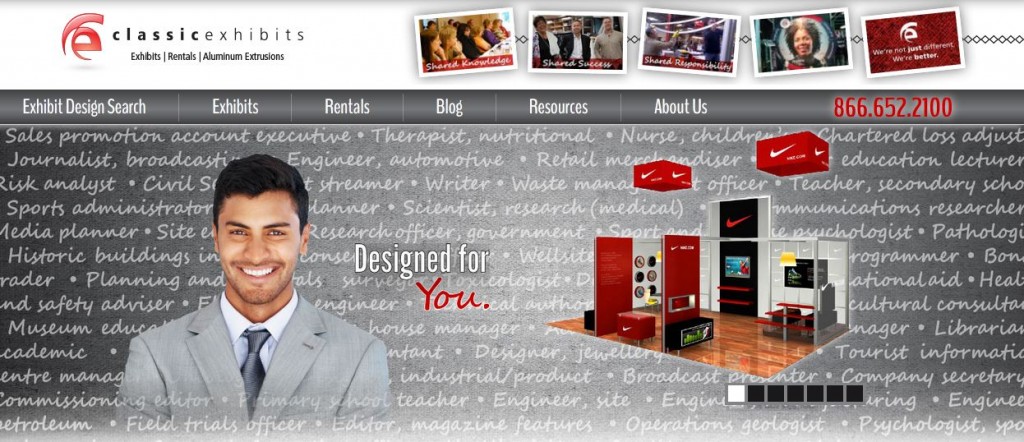 So new, it still has that glorious new website smell — new graphics, new HTML, a flashy menu, and intuitive navigation. We invite you to tour the re-designed Classic Exhibits website. All your favorites are there:  Past 5 Days, Exhibit Design Search, Peek-a-Booth, Trade Show Tips, and FAQ's. Plus, we highlighted some additional features, such as:
The product pages have expanded with larger graphics and convenient information bubbles. There's a video for most products and a browse button that takes you directly to the appropriate gallery in Exhibit Design Search.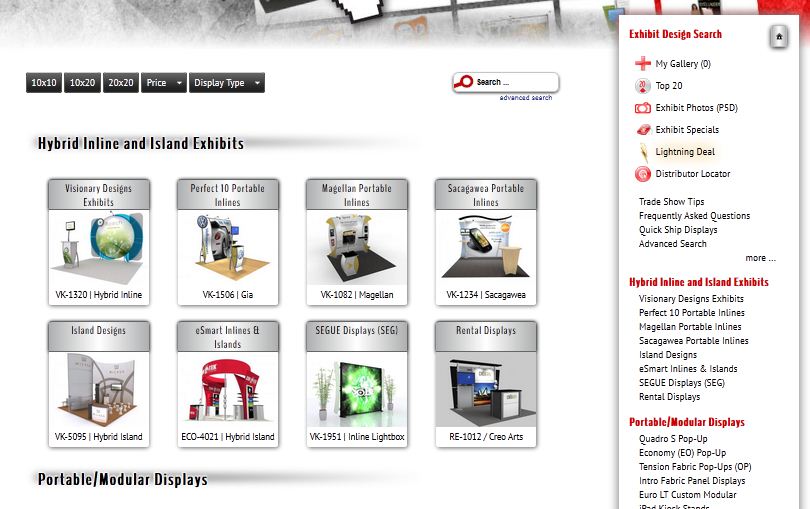 Product page examples:
Even Exhibit Design Search has a new look and feel with larger thumbnails, an Advanced Search feature, and an improved graphical menu. At a glance, we hope you'll agree with us that it's beautiful, functional, and easy-to-use.
My Gallery (everyone's favorite EDS tool)
Top 20
Exhibit Specials
Lightning Deals
Quick Ship Displays
Trade Show Tips
And . . . Distributor Locator
We would love to hear from you. What you like and what you don't like. Or share enhancements you would like to see. Let us know either by giving us a call or sending us an email.
Oh yes, a big pat on the back to Tony Bennett and Glenna Martin. Without their hard work and their vision, it never would have happened. You're the best!!
–Mel White
http://www.linkedin.com/in/melmwhite
mel@classicexhibits.com
**********************************************
Based in Portland, Oregon, Classic Exhibits Inc. designs and manufacturers portable, modular, and custom-hybrid exhibit solutions. Classic Exhibits products are represented by an extensive distributor network in North America and in select International markets. For more information, contact us at 866-652-2100 or www.classicexhibits.com.